使い方はとてもシンプル。FolderボタンをクリックしてJPEGファイルが保存してあるフォルダを選んで下さい。
It is very simple. Click Folder button to choose directory that has JPEG files.
タグを書き換えたいファイルを選びます。
Choose target JPEG files to write tags.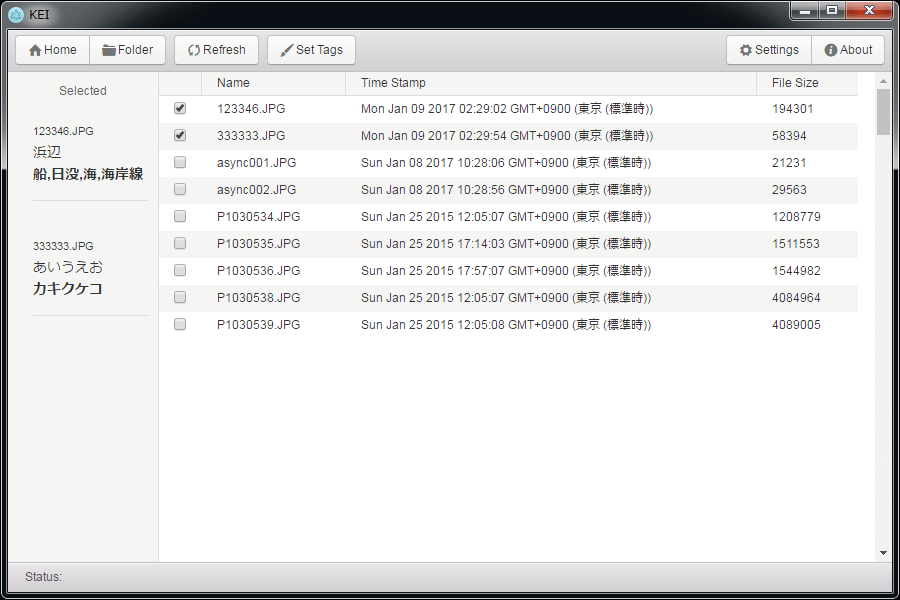 タイトルとキーワードを入力してOKボタンをクリックすればタグがアップデートされます。キーワードはデフォルトでCSV形式で複数入力可能です。
Fill title or keyword field and then click OK button. It is done! IPTC tags is updated!! Default format of keyword is CSV.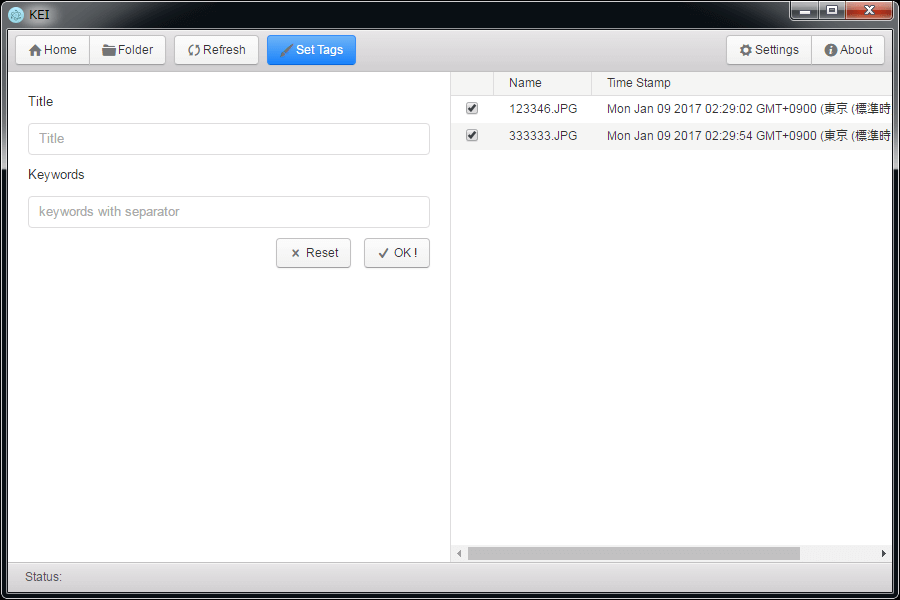 Settingsボタンをクリックするとツールの動作を変えることが出来ます。
You can change tool option from Settings tab.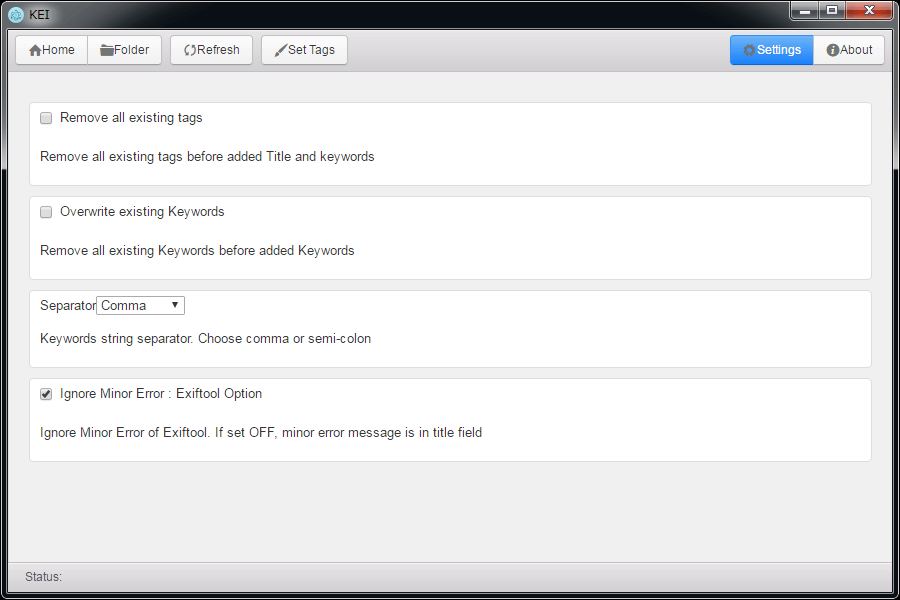 History
2018/04/30
v1.0.1 Maintenance release
2017/01/15
v1.0.0 First release.
License and libraries Information
Thanks! This tool use a lot of open source libraries. List is here.